The global sports industry is estimated to be worth $614 billion. With that kind of money up for grabs, it's no wonder that sites operating in the sports niche are some of the most popular on the Investors Club marketplace.
If you're looking to monetize your sports site and want something a little more specialized than the standard Amazon Affiliates, here are 10 of the best sports affiliate programs to consider. 
Top 10 Best Sports Affiliate Programs
Offering clothing for professional athletes to casual exercisers, Under Armour is a household name. Although the commission might not be as high as some other programs on the list, the $100 average order and brand recognition/social proof available should make monetizing easier.
As an affiliate partner, you also get access to tracking and reporting to see how well your links are converting and where you need to optimize. 
Commission: 5%
Cookies: 30 days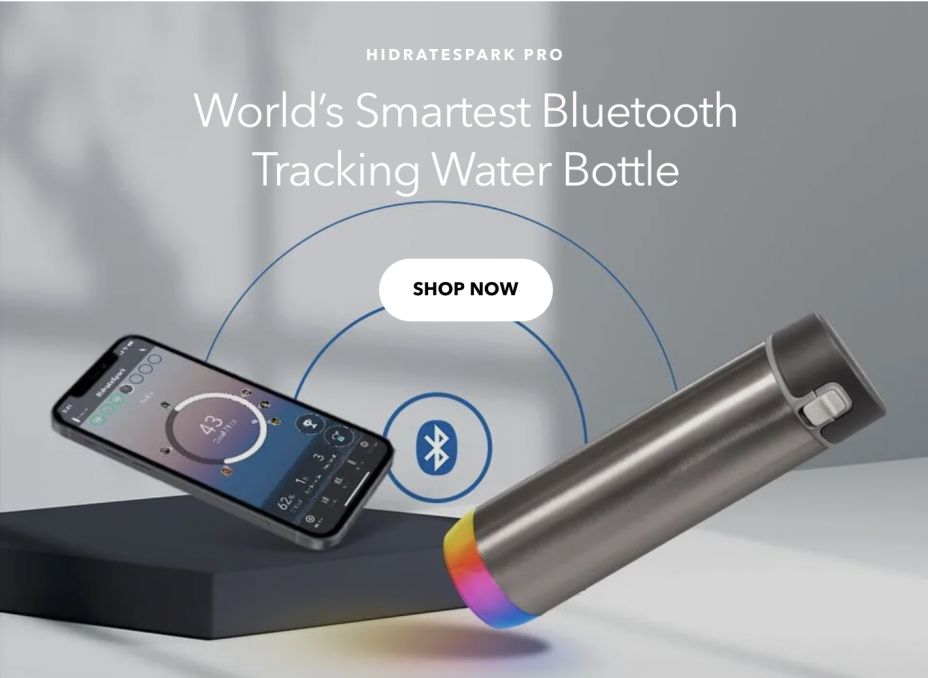 Hidrate Spark sells a range of smart water bottles that track how much you drink and flash if you're not near your goal. They also integrate with popular fitness trackers making it the perfect affiliate program for sites covering sports, performance, health, and even technology.
Ranging between $20 and $70, they're a great price point for fast conversions, which is useful considering the cookie window is so short. 
Commission: 10%
Cookies: 7 days
TaylorMade really doesn't require much of an introduction. Selling golf clubs, balls, bags, gloves, etc., and regularly seen being used by the pros on the circuit, it's a well-respected name in golf.
The commission might not seem that high, but 58% of golfers spend between $1000 and $5000 a year on equipment. If you can capture even a fraction of this through your affiliate links, you're going to be looking at a nice commission. 
Commission: 6%
Cookies: 30 days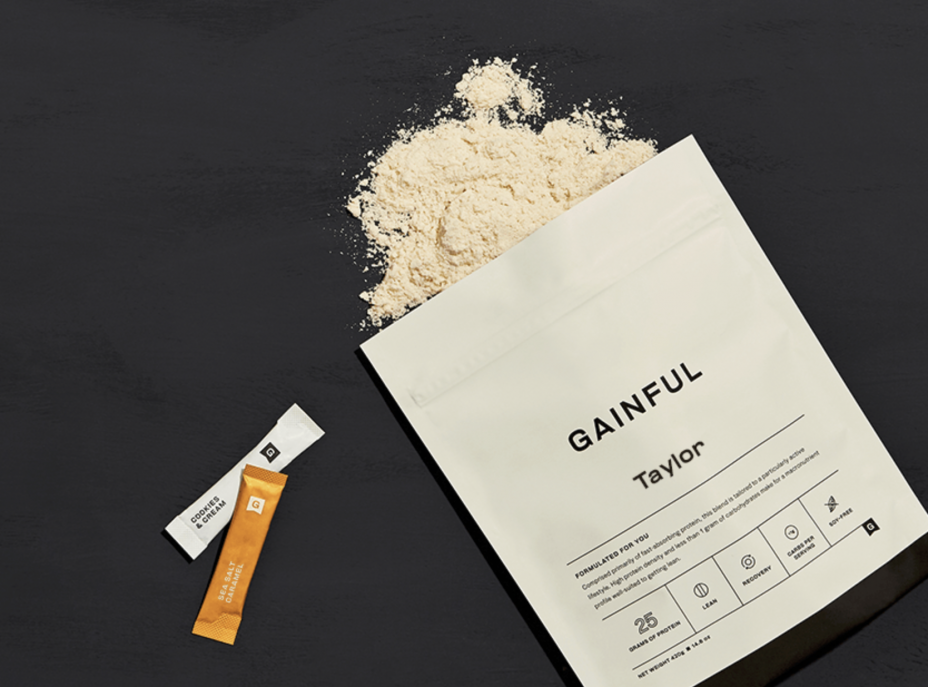 Gainful sells a range of protein powders specifically tailored to an individual's needs. Offering a flat commission on each sale, it's a good sports affiliate program for sites covering performance, health, or individual sports like boxing, weightlifting, football, etc.
Commission: $30 a sale
Cookies: 30 days
Heading into more of the extreme sports (although also suitable for the regular outdoorsy types), Mountain Hardwear's affiliate program lets you cash in on sales of clothing, tents, sleeping bags, and backpacks. If you've got a site covering rock climbing, hiking, or even hunting, this could be a great option to monetize your site. As a bonus, it's a well-known brand within the space, so the social proof does half the work for you.
Commission: 8%
Cookies: 21 days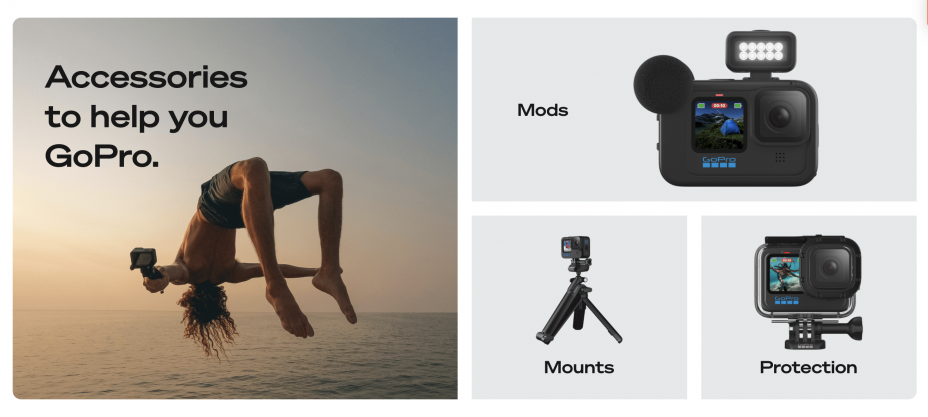 Another brand that needs little introduction, GoPro, sells a range of cameras designed for action. The great thing about this affiliate program is that it can slot into almost any site in the sports niche.
The durability and waterproof nature, as well as the different mounting options, make the cameras appealing to extreme sportspeople, skiers, hunters, swimmers, or anyone looking to record performance. With such a wide net, the smaller commission shouldn't stop you from earning a healthy income through this program. 
Commission: 5%
Cookies: 30 days
As the name suggests, Enigma Fishing sells fishing equipment, clothing, and accessories. What sets them apart, and makes it an even more enticing affiliate program, is that they are the only brand in the industry to offer a lifetime warranty. It's reported that Anglers spend around $7.4 billion annually, so the program's generous commission could become extremely lucrative.
Commission: 20%
Cookies: 90 days
Here's another sports affiliate program that is suitable for a wide range of sites. AI Sporting Goods slogan is literally "every sport, every season. Covering camping and hiking, hunting and fishing, ball sports, snow sports, biking, water sports, and general outdoor clothing and footwear, it should be easy to find suitable affiliate links to add to your site, whatever the content.
Commission: 7.2%
Cookies: 45 days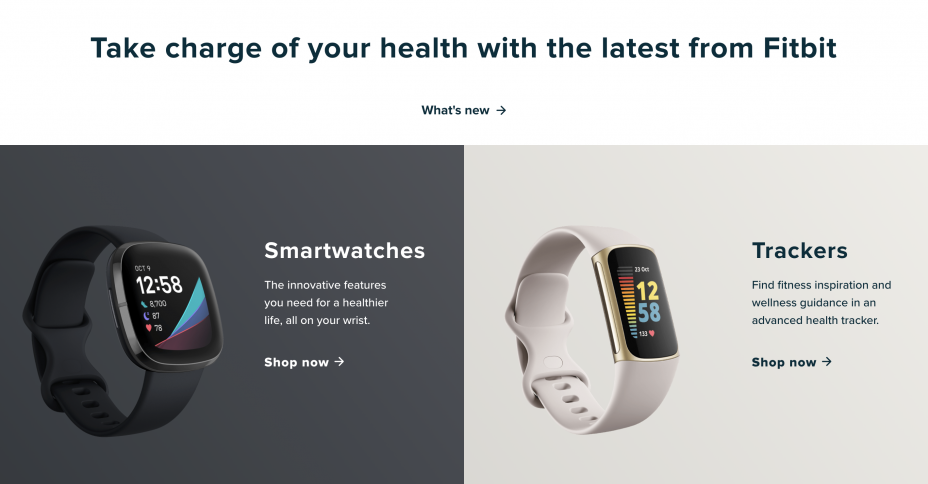 Fitbit is the industry leader in fitness trackers, making it an easy product to advertise on your site. With a range of products suitable for the casual exerciser to the fitness fanatic, it's a great affiliate program to integrate into your site in the sports niche. Granted, the commission isn't great, but it really doesn't take much convincing with such a household name.
Commission: 3%
Cookies: unknown
Another affiliate program that's a great option for sites covering outdoor activities and sports, Eastern Mountain Sports sells a little bit of everything. The site offers clothing, shoes, camping/hiking equipment, climbing gear, water sports equipment, car racks, and more from big names like Patagonia, North Face, and GoPro.
With such a wide range of products, it shouldn't be hard to slip a few affiliate links into your content and start monetizing your site. 
Commission: 7%
Cookies: 60 days
Final Thoughts
If you're looking to skip the start-up stage and go straight to owning a profitable website in the sports niche, take a look at the Investors Club marketplace, where your next opportunity is waiting.
Related Articles:
Hannah is a content marketing specialist at Investors Club and a freelance copywriter. When she's not busy behind the keyboard, you'll find her baking her signature salted caramel brownies or trying to sink that elusive hole-in-one.