Selling with Investors Club is a no-brainer. Why would you want to miss out on paying the lowest seller fees in the industry, a pool of vetted buyers, done-for-you site migration, and world-class service? It just doesn't make sense.
But for some investors, the thought of offloading a profit-generating asset doesn't make sense either. And to those we say, here are 5 reasons why you might consider selling a digital asset.
1. To Pursue New Ventures
Website investors rarely have an interest in just one project, and for many, it's all about the hustle.
If one of those other projects takes off or a new opportunity presents itself that requires both time and money, then it might be time to think about selling. 
Listing a website at its peak (for you) is a much better idea than watching the value fall out of it because the site was neglected.
In fact, another site in their portfolio taking off is one of the top reasons sellers list on our marketplace.
It gives them a chance to double down on where the growth is and generate some extra cash — it's a win-win.
2. You've Reached Your Limit
If you've reached the limit of your technical abilities and can't scale the site any further or you're finding yourself in a creative rut without the passion for it anymore, then that's a good reason to sell.
Websites with room for growth are extremely attractive to buyers looking to increase their ROI. If you're finding that personal limitations are stopping the site from becoming what it could be, passing it on to someone else and pocketing the profits is the sensible way to go.
Similarly, if you find the passion for your niche just isn't there anymore but you love owning digital assets, selling and transitioning to a different niche could be a good option for you.
No one said if you sell a digital asset that you can't buy another one!
3. To Free Up Capital
For many, the monthly income a profitable website generates is one of the driving factors for owning a digital asset in the first place. While you might have a real passion for the niche, you can't tell me that the (relatively) passive income isn't a major incentive.
But selling a profitable asset can free up capital to direct towards other ventures like buying and growing new sites or achieving personal goals like paying off a mortgage, funding a child's education (or your own), or finally taking that dream vacation.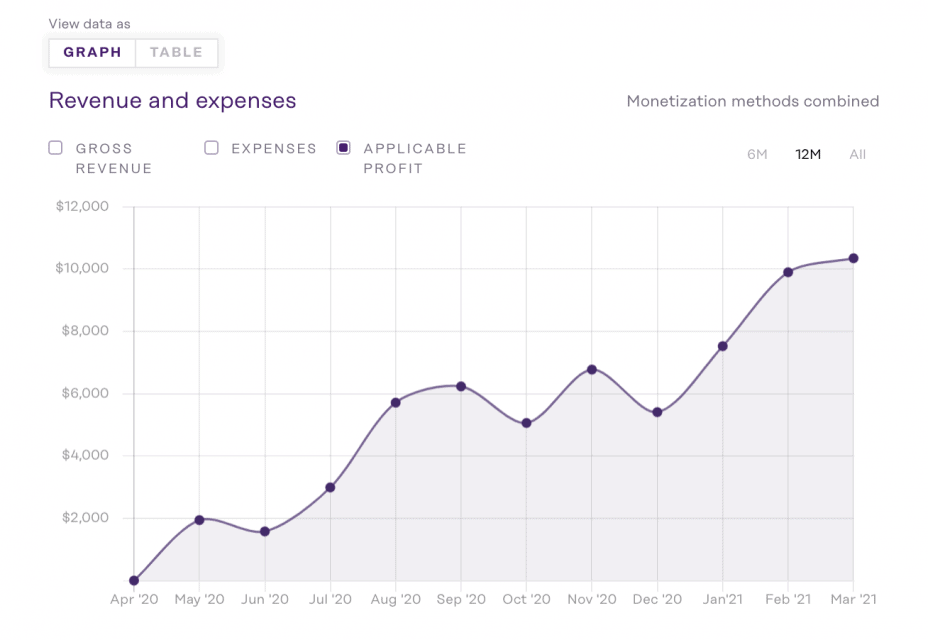 A solid website with reliable profits or one on an upward trajectory with room to grow can command a favorable price, and with Investors Club's low seller fees, you'll keep more of it.
For an indication of how much your site could be worth, try our free valuation tool and discover some of the factors that influence a valuation here. 
4. To Take Advantage of Demand (or Avoid a Potential Downturn)
If you find that the niche your site operates in has exploded in popularity, selling and cashing in on the inflated prices could be a good decision — especially if you don't see it lasting.
Similarly, if you've identified a potential threat to your niche, then selling while the market is still high is a good way to protect yourself.
That way if things do go south, then you're not trying to offload a depreciating asset, and if it turns out your worries were unfounded, then you've got a lump sum you can put to work elsewhere.
5. You've Had a Change in Circumstances
A change in circumstances, whether that's private or professional, is another reason many site owners sell off their digital asset.
Changes could be anything from a new baby to a promotion at work or just a desire to spend more of your free time with friends and family. 
Running a site isn't always easy, and depending on the niche can require more work than you have time for.
If you don't want to outsource the management to sites like Buzz Logic, then selling off your digital asset is a good way of reclaiming free time and pursuing the lifestyle you want.  
If you're finding your niche is getting increasingly competitive and you aren't enjoying that aspect, then that's another good reason to cash out too. 
How to Get the Most Out of Your Website Before You Sell
Whatever your reason for selling, here are a few tips you can use to get maximum value for your online business:
Make sure your financials are up to date – Buyers (and Investors Club) are going to want to see these.
Improve your site's reputation – Encourage users to leave feedback/reviews where appropriate and engage with posts.
Reduce expenditure (if it won't negatively affect the site) – Negotiate deals where possible or switch hosting providers to get overheads down and profits up.
Boost Domain Authority – One of the things we look at in our due diligence reports is domain authority, but often even seemingly successful sites have low DA. Boost yours by conducting site audits, checking link validity, improving site speed, building a relevant social media presence, and focussing on boosting traffic for critical keywords with links.
Update the UI – A simple facelift can go a long way to improve a site's UX. If yours is outdated, consider a few updates to the look of the site before listing.
Make sure the site is compatible with multiple devices – Encourage more mobile traffic and boost your site's desirability by making sure it's compatible with browsers, mobiles, and tablets.
Diversify sources of traffic and monetization methods – A site with one predominant source of traffic is a riskier investment for buyers. It's more vulnerable to penalties, de-indexing, etc that could affect its ability to generate income. Look at diversifying traffic by improving SEO, building backlinks, and establishing a social media presence. Adding a secondary source of income can help to generate higher returns too which is always a good thing and again, mitigates risk (eg. Amazon Affiliates recent commission restructuring cutting into your profits).
Build an email list – For endless marketing opportunities and access to qualified leads, an email list is an extremely useful tool and might just give your selling price a nice boost.
Put together a 'welcome pack' – Keep a note of key processes and need-to-knows to pass on to the new site owner to get them set up. Identifying a few growth opportunities can also make your site more attractive to buyers and is something we ask for during our listing application.
To find out more about listing your site, discover our seller's guide to listing here or get started today.