America is home to 62 million pet owners, and if you're looking for a profitable niche, look no further. In 2020 alone, animal lovers in the US spent more than $103 BILLION on their furry, feathered, and scaly friends. Yes, you read that right, billion.
There are plenty of areas to explore for website owners looking to cash in on the pet niche with pet affiliate programs. To give just a few examples, sites could cover:
Pet health and exercise
Behavior training
Food and diets (including reviews)
Animal furniture (beds, crates, cages, etc.)
Animal clothing
Toys
Accessories (collars, leashes, etc.)
Grooming
Different breeds (temperments, exercise requirements, etc.)
Regardless of what your site covers, you need an affiliate program that understands your target audience. Here are 11 of the best affiliate programs in the pet niche to help you monetize your site the right way
Our Top 11 Best Pet Affiliate Programs
Petco is a household name, so it shouldn't take too much convincing to get your audience on board. Carrying food, bedding, and accessories for dogs, cats, birds, fish, and reptiles, it's easy to find products that will seamlessly integrate with your site's content.
Petco even offers dog grooming, veterinary care, dog obedience classes, pet sitting, and in-store adoptions events for additional topics to monetize.
Commission: Varies — 2% of online sales, $5 per order of vital care
Cookies: 7 days
Ask any pet owner if their animal eats better than them, and you might be surprised by the answer. Ollie is a tailored dog food service that delivers human-grade meat straight to your door. Meal plans are tailored to the dog's breed, age, and activity levels, with a percentage of each sale going to dogs in need too.
For sites covering dog health, food, diets, or general wellbeing, this pet affiliate program is the perfect fit. 
Commission: $60 flat for referred customers
Cookies: 30 days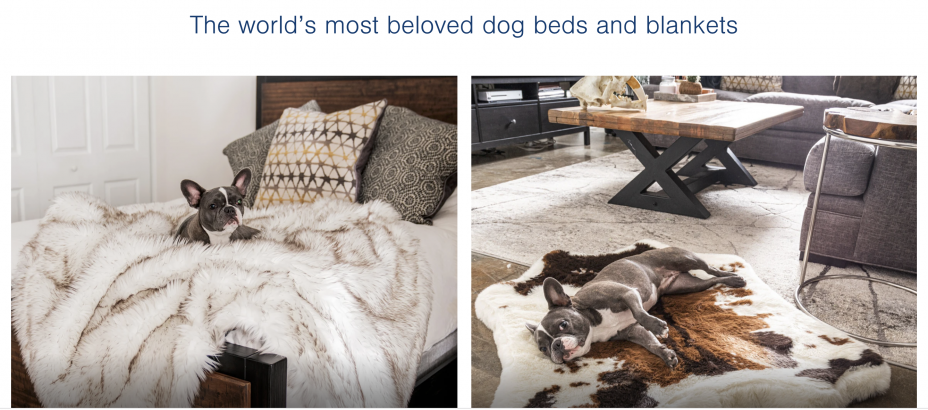 If you've ever slept on a memory foam mattress, you'll know how comfortable they are. And, as we've established, pet owners are willing to great lengths for their pet's comfort and wellbeing, but that doesn't negate the fact that most dog beds are an eyesore.
Paw.com offers a range of memory foam dog beds and travel products that blend seamlessly in with your decor, so it becomes something you want, not need to display. With an average order size of $120, you're looking at a pretty healthy commission too. 
Commission: 20%
Cookies: 30 days
Offering GPS trackers for dogs that come with in-built health monitoring features, Whistle's affiliate program would be an excellent fit for any site covering dog health, behavior, or accessories. As an affiliate, you get access to up-to-date creatives and performance-based incentives, so while the commission might not be the most generous on our list, it can still be quite lucrative.
Commission: up to 10%
Cookies: 30 days
Chewy is an online pet supply retailer that stocks millions of products from over 2000 brands. A popular business on social media, there's plenty of social proof if your audience needs convincing. Covering products for cats, dogs, lizards, fish, in fact, pretty much any pet, it's an easy pet affiliate program to integrate with your site, whatever the topic.
A pharmacy for pet prescriptions makes it a true one-stop-shop, and customers can even take advantage of the auto-ship program and automate the ordering of essentials like food and flea medicine. Sadly, affiliates don't benefit from the ease of repeat orders as it's a one-time commission, but with the wide range of products on offer at different price points, it shouldn't be too hard to drive new sales. 
Commission: $15 flat fee for every new customer
Cookies: 15 days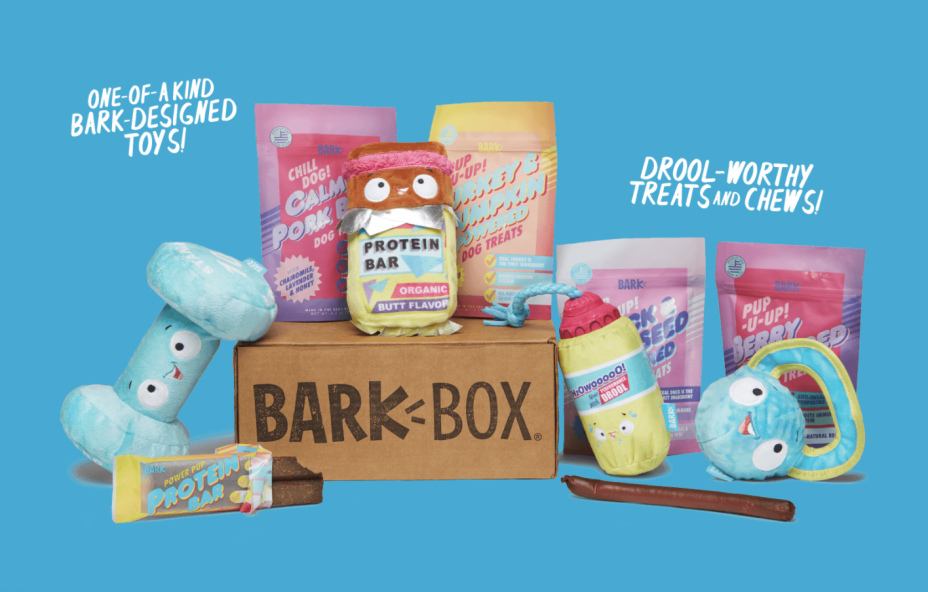 As the name suggests, BarkBox is a subscription service for dogs. Each month customers receive a themed box containing 2 toys, 2 bags of natural treats, and a dog chew. As the owner of a dog known to destroy even the "indestructible" toys, I can definitely see the appeal of this one.
This pet affiliate program from BarkBox would be a good fit for sites covering dog toys, dog health (as the treats are all-natural), and dog behavior. 
Commission: $18 per sale
Cookies: 7 days
Focusing on pet health products, the affiliate program from Pet Care Supplies is a great option for sites covering overall pet health and general knowledge. Pet Care delivers products such as flea and tick treatments to your door and for cheaper than you can purchase at the vets (the average order is $120). As these are regular treatments that can be administered by anyone, you can offer your audience a way to save $$$ on vet bills every 6-12 months and earn a little yourself too.
Commission: 10%
Cookies: 60 days
Another huge supplier of pet products, Pet Warehouse stocks more than 45,000 products and ships across the entire continental US. While the commission isn't as high as some other options, the sheer volume of products on offer means it's easy to integrate affiliate links across your content for a wider reach.
Again, it's another pet affiliate program that can fit into almost any site for maximum monetization options. 
Commission: 8%
Cookies: 10 days
If your site receives a decent amount of traffic from Europe, the Zooplus UK affiliate program could be a good option. Offering 8000 products spanning food, accessories, and at-home treatment, it's a good program for general pet sites, although the low commissions make it less appealing than some of the other options on our list.
Commission: 2-3%
Cookies: 45 days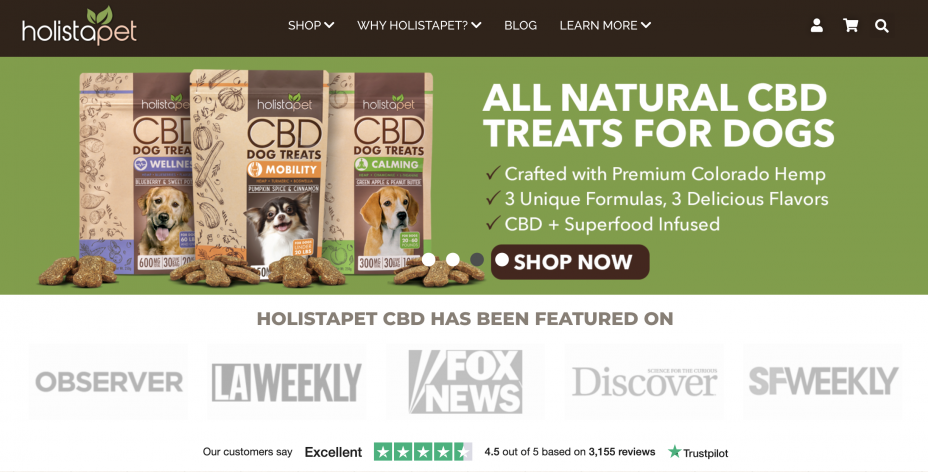 CBD has exploded onto the wellness market in recent years, and now, it's breaking into the pet market too. That's right, Holista Pet offers CBD for pets! The site sells CBD-infused edibles, treats, and ingestible oils for dogs, cats, and horses. A great option for sites covering pet behavior, health, and general topics, the performance-related commissions could work out to be extremely lucrative given the high average order value.
Commission: up to 35% (starting at 15%, adjusted on monthly reviews)
Cookies: 30 days
Petcube sells interactive cameras that remotely dispense treats so you can see what your pet is doing when you're not there. Some models even come with a built-in laser toy letting you entertain furry friends from afar. Their affiliate program, while fairly niche (that's why you're here, right?) offers a standard commission and applies to a range of sites. 
Commission: 10%
Cookies: 60 days

Final Thoughts
If you're looking to skip the start-up stage and go straight to owning a profitable website in the pet niche, take a look at the Investors Club marketplace, where your next opportunity is waiting.
Related Articles:
Hannah is a content marketing specialist at Investors Club and a freelance copywriter. When she's not busy behind the keyboard, you'll find her baking her signature salted caramel brownies or trying to sink that elusive hole-in-one.